It's important to maintain brand consistency across your entire uniform inventory. Swiss Uniform Services is your one-stop shop with custom uniforms including silkscreened t-shirts, embroidered jackets and personalized gear! Our Logo Apparel Division can help you and your company with all your uniform logos, custom badges, and design needs.
The Swiss Uniforms Difference
In the realm of professional attire, few companies epitomize the art of uniform customization like Swiss Uniform Services. With an established legacy and a reputation for excellence, Swiss Uniform Services is a premier provider of uniform rental, custom uniforms, and logo apparel. We blend exceptional service with outstanding products. We deliver high-quality uniforms that reflect your ideal corporate image and offer unparalleled comfort and style to your staff.
Swiss Uniform Services sets itself apart in the competitive uniform industry with a distinct, personalized touch that is focused on service. Understanding that every organization is unique and has its own set of requirements, Swiss commits to tailor-fit its services to match the specific needs of their clients. This commitment is expressed through a comprehensive selection of services from uniform rental, custom uniform design, logo apparel services, and beyond.
With Swiss Uniform Services, your business achieves a professional appearance without the burden of managing and maintaining uniform inventory. Our rental program offers hassle-free solutions. We ensure employees are equipped with presentable garments to be dressed consistently with the company's brand image.
The service is comprehensive. It covers the provision of the uniforms and their weekly maintenance including pickup, delivery, cleaning, repair, and/or replacement if needed. This way, business leaders can focus on their core operations, while Swiss takes care of the logistics of maintaining a consistent and professional image through uniformity.
The cost of uniform services depends on more than just the uniforms themselves, and knowing what to expect is half the battle of feeling in control of that budget item. Swiss Uniform Services employees RFID (radio frequency identification) technology and industry-specific software to offer complete transparency to our customers.
Contact us to learn more about our signature pricing program that covers the cost of setting up new wearers, repairs, missing garments, or size exchanges. Swiss offers uniform programs that cover all standard activity at a steady cost so that our customers can budget better.
Backed by Over a Decade of Garment Experience
In the world of professional apparel, industry experience is vital. It plays a pivotal role in understanding the intricate dynamics of garment production, decoration, and industry-specific requirements. Swiss Uniform Services possesses an unrivaled depth of knowledge of all things related to clothing care due to our humble start in the laundry industry in 1913, and our debut in the uniform world was over three decades ago. This unique combination of experience makes us an industry leader and go-to provider for businesses seeking high-quality custom uniforms.
The journey of Swiss Uniform Services began with a vision to provide businesses with apparel that was functional and symbolic of their brand identity. Since then, we've honed our craft and streamlined our processes. We navigate the complexities of textile materials, decoration techniques, and industry standards. Our dedication to the art of garment decoration is steadfast.
Our experience in garment decoration is clear thanks to our proficiency in several techniques including embroidery, screenprinting, and heat transfers. We have an in-depth understanding of the nuances of each method and employ the one that suits the goal for the best performance.
Custom Screenprinted T-Shirts
Custom screenprinted t-shirts are an embodiment of creativity, quality, and brand representation. These t-shirts stand as a testament to Swiss's commitment to delivering high-quality products that effectively and stylishly promote a brand's identity.
The screenprinting process is meticulous and demands a high level of skill. It involves precision in setting up for each job, and once it's set up, large volume orders can be handled easily. The Swiss team works closely with clients to ensure the design aligns perfectly with their vision.
The result is a high-quality, custom screenprinted t-shirt that serves as a wearable billboard for the brand. Swiss Uniform Services' custom screenprinted t-shirts, from corporate events to promotional giveaways, provide a unique, impactful way for businesses to boost visibility and promote brand identity.
Custom Embroidered Apparel Production
Swiss Uniform Services also specializes in logo apparel, creating customized pieces that showcase a company's logo with pride and precision. A logo is more than just an emblem; it is the visual identity of a company. Swiss recognizes this and provides logo apparel that will leave a lasting impression.
We employ advanced embroidery and screen-printing techniques to create sharp, vibrant representations of company logos on a wide range of garments and products. This service is ideal for businesses looking to effectively promote their brand in everyday work attire or promotional event wear.
One of the standout features of Swiss Uniform Services is our innovative on-site art department. This skilled team lies at the heart of our custom uniform and logo apparel services, bringing passion and giving life to the visual identity of countless organizations.
Each design project begins with a thorough consultation to understand the client's brand ethos, mission, and vision, along with specific requirements for the uniforms or logo apparel. The on-site art department at Swiss is staffed with talented artists and designers who collaborate closely to translate visions into reality.
The team has extensive collective experience collaborating with a wide array of industries and is adept at creating designs that not only capture the essence of a company but are also functional and stylish. We employ cutting-edge design software and techniques. Every detail, from the selection of colors to the precision of logo placement, is meticulously crafted.
Most importantly, the on-site art department allows Swiss to offer a truly personalized service. Clients have the unique opportunity to be directly involved in the design process, providing feedback and suggestions, that are incorporated to produce a final product that perfectly aligns with the brand image.
The power of Swiss Uniform Services lies in the ability to create custom uniforms that satisfy practical needs and embody the culture of the company they represent. Aiming for more than just visual consistency, we believe that uniforms should tell a story and that they serve as a powerful extension of your brand, mission, and values.
We are renowned for a customer-centric approach to uniform design. Our process begins with understanding the client's requirements, aspirations, and the message they want to convey. Swiss designers then work to translate these inputs into real designs that capture the essence of your business.
The fabrics used in our garments are selected for their durability, comfort, and aesthetics, ensuring the end product is a perfect blend of form and function. Our uniforms cater to a wide variety of industries, from construction to corporate, demonstrating versatility and adaptability unrivaled by our competitors.
Unique Requests Deserve Custom Solutions
Over the years, we've developed a comprehensive understanding of the diverse needs of various industries. This experience allows us to design and decorate uniforms that meet the practical demands of these different industries but also adhere to their unique standards.
Our longstanding presence in the industry has afforded us the time to adapt to the changing trends in uniform design and decoration. We stay adaptable and constantly update our processes, designs, and techniques to stay current. We provide clients with products that are modern, stylish, and in line with today's fashion trends.
Swiss Uniform Services' century-old legacy in the garment industry is a strong foundation that allows the reflection of our commitment to quality, customer satisfaction, and continual learning to shine. Reinforced by a wealth of experience only earned through time, we provide businesses with uniforms that are not just garments but a powerful tool for brand expression.
Commitment to Quality and Sustainability
Central to Swiss Uniform Services' operations is an unwavering commitment to quality. Customer satisfaction is paramount, and to ensure this, we maintain strict quality control measures throughout all processes. From the selection of fabrics, precision tailoring, and delivery of the final product, Swiss ensures that every step meets exacting standards.
We implement sustainable practices. We are conscious of the benefits that sustainable practices bring on longevity, so we strive to incorporate advanced processes wherever possible.
Contact Our Uniform Customization Team For Personalized Service
Outfitting an entire company can be overwhelming. We're ready to take on that job. The professionals at Swiss Uniforms will make the complex process of apparel customization smooth and seamless. We can work with your existing logo, or we can collaborate on new artwork or t-shirt designs. Every custom embroidered item is carefully inspected for quality, color consistency, thread count, and design variations.
Don't Have a Logo?
Are you struggling with the right image to put on your business shirts or jackets? Not a problem, we can help. Our experienced Art Department will work closely with you to design a unique, professional logo for your company's custom uniforms. We understand the importance of a thoughtfully designed logo to represent your brand. Call us today at 860-870-6572 and let's get started.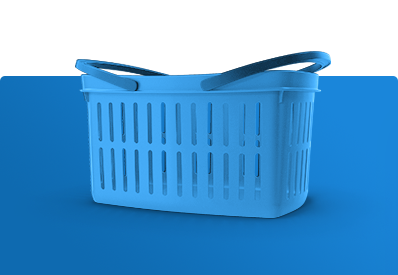 Shop Your Company Store
Shop our customized catalog for your company's unique business garments and make purchases. It's safe, secure, and easy.
Start Shopping

+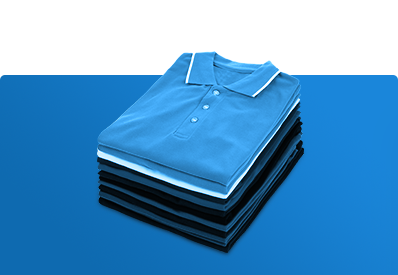 Outfit Your Business
Get started today. Our Uniform Account Representatives are here to help.
Request A Quote

+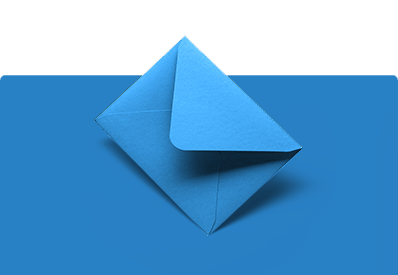 Newsletter Sign Up
Receive uniform promotions, features, and helpful tips.
Subscribe

+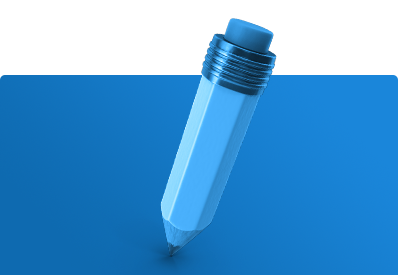 Submit artwork for logo design
Send A File

+